Brand Spotlight: Butternut Box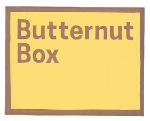 Brand: Butternut Box
ButternutBox.com   #Butternutter
Founded: 2016
---
---
The best bits:
Butternut Box is more than a dog food brand that delivers, they've built a loyal and valued pet parent community.
Flexible subscription service.
You tell them a bit about your fur baby and then they introduce you to a pawfectly portioned plan to suit their needs. The food arrives frozen and in an insulated box with ice packs which will keep the food at a safe temperature until you are able to unpack into your freezer.
For every new furry customer that signs up, they donate a much-needed meal to a less fortunate dog.
The meals are made using 60% meat, 40% veg, lentils & minerals, and none of the nasties. The humans of Butternut Box even taste-test the food to make sure the flavour is up to scratch.
The meals have great names such as Swish Fish Dish, Pork This Way and Chow Down Chicken. You can find their full menu here.
Their food is vet-approved, grain-free and made in the UK.
They have great resources for both new and seasoned pet parents, including a 24/7 vet nurse helpline exclusively for Butternutters.
They encourage pawsity on their Facebook community For The Love Of Dogs.
The Customer Love team are fantastic, they go above and beyond!
Read how they deal with sustainability here.

My experience:
People who know me know I'm a massive lover of dogs. I have my very own fur baby named Penny, she joined the family on the 2nd of February 2019. Penny found her forever home with us after a bad start to life—she is a rescue dog—she was found abandoned and malnourished, and was taken to Battersea Dogs Home. The person who rescued her gave her the name 'Penny', so we kept it — it is a part of her story after all. And now, she is a part of mine.
Butternut Box was our way of trying to give Penny the best food experience possible. She has a sensitive stomach and she's a little fussy one, but she does love to lick the bowl clean. Sometimes she doesn't eat her food because she is holding out for treats, and we try our very best not to give in to her beautiful puppy-dog eyes.
The Butternut brand, product and community are fantastic. The company is still really young at 4 years old, but they've done great stuff since. They've really knocked it out of the park! 
Since I have been a customer their offering has been constantly growing, they have begun producing their own treats, and other non-edible extras. They've even started doing a birthday box which I will be trying out in February for Penny's next 'forever home' birthday.
Sign up here.
Butternut Box website links on this page contain my refer-a-friend code — by using this unique hyperlink you'll get 50% off your first order and I'll get 50% off my next order too.