Brand Spotlight: Pact Coffee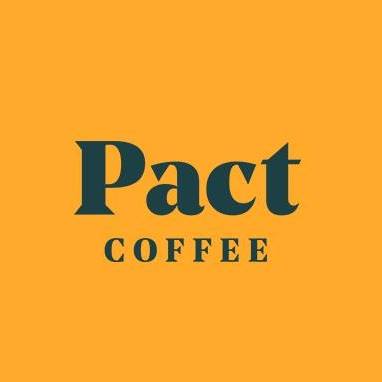 Brand:  Pact Coffee
PactCoffee.com
#CoffeeWithoutCompromise
Founded: 2012
---
---
The best bits:
It's delicious, ethically sourced speciality coffee delivered directly to your door.

Pact trades directly with the expert coffee farmers, so no other players get a piece of the pie.

The farmers get paid directly, which results in them getting a much better deal, at 25–125% over Fairtrade rates.
Pact offers super-flexible plans. Choose between a bag of ground coffee, whole beans, or pods and take it from there.
Plans start at £6.95. Prices vary, depending on what you go for. You can change your plan at any time to work for you. 
New customers get a free V60 kit.
Delivery is free.
Students get 20% off their first 4 orders with Student Beans.
They publish a yearly Corporate Social Responsibility Report – you can read the 2020 report here.

My experience:
I became a customer in April. My first order arrived with the free V60 kit, which I use most days. I get ground coffee bags which I set to arrive every two months and adjust according to when I need it. Different coffee arrives each time which I can rate and request to receive again if I wish. I am thrilled with this ability to explore new coffees and would most definitely recommend.
I pay £7.95, which works out 53p per cup. I used to pay more on two cups of coffee to take away in a coffee shop. This works out much more cost-effective and helps support coffee farmers.
Sign up here. 
Pact Coffee website links on this page contain my refer-a-friend code — by using this unique hyperlink you'll get £5 off your first order and I'll get £5 off my next order too.